Meet Our Veterinary Team

Dr. Jose Salazar, DVM, MS
Dr. Jose Salazar is the founder of Magnolia Veterinary Hospital. He completed his undergraduate work in 2004 with a bachelors in animal science, followed by a masters degree in equine reproductive physiology in 2009, and then his Doctor of Veterinary Medicine degree from Texas A&M Veterinary school in 2011. Dr. Salazar enjoys all aspects of veterinary medicine but holds special interests in surgery and internal medicine cases.
Dr. Salazar highly values client-patient-doctor relationships, thus helping to strengthen the bonds between pets and their owners.
When not working Dr. Salazar loves to spend time with his wife Rebecca and son Rex. Having grown up on a ranch in central Texas he enjoys riding horses and working cows. Dr. Salazar has also managed to juggle a music career as Doc West Music since just prior to veterinary school. He still writes, records, and performs country music in the Texas Music scene.
Rebecca S Salazar, DVM, DACVAA
Dr. Rebecca Salazar received her DVM from Texas A&M University School of Veterinary Medicine in 2011. She complete her anesthesia and analgesia residency in 2015. She works at Gulf Coast Veterinary Specialists, and offers cardiac echocardiograms with us at MVH. She consults with Magnolia Veterinary Hospital and provides assistance to our management staff.
She has a particular interest in high risk anesthesia patients and pain management. When Dr. Salazar is not working she enjoys spending time with her husband Jose and son Rex. She also enjoys horseback riding and traveling.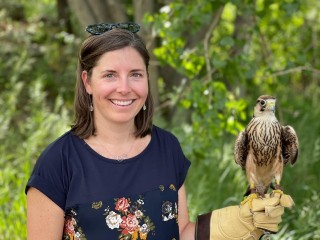 Dr. Kimberly McGinley, DVM
Dr. Kimberly McGinley is a 2006 graduate from the Texas A&M College of Veterinary Medicine. She loves the relationships that are developed in day practice as well as the excitement of emergency medicine. Her clinical interests are dentistry and internal medicine. She enjoys teaching and mentoring youth that are interested in the veterinary field.
When away from practice, she stays busy with her husband Chris, their four children and their menagerie- which includes a Great Dane, a Weimaraner, ducks, chickens and a turtle. She is an avid baseball, equestrienne and dance mom.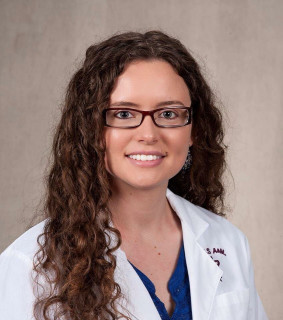 Dr. Codee Hurst, DVM
Dr. Hurst received her undergraduate degree in Biomedical Sciences in 2011 and her Doctorate of Veterinary Medicine in 2015, both from Texas A&M College of Veterinary Medicine & Biomedical Sciences. She then completed a small animal medicine and surgery internship at North Houston Veterinary Specialists in 2016. Her clinical interests include emergency medicine, internal medicine, imaging, and diagnostic workup. Other than veterinary medicine, she enjoys horseback riding, yoga, and spending time with her family, including husband Jarred, son Holden, German Shepherd dog Clutch, mastiffs Woodrow and Winston, and American Quarter horses Powder and Hollywood.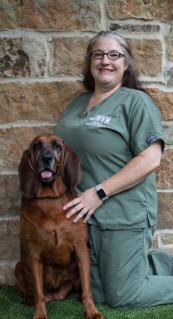 Amy Franks, LVT
Amy has recently joined our team as our Practice Manager. Amy received her Associates of Applied Science degree from Northwestern State University in 2005 and became a Licensed Veterinary Technician the same year. She has worked in Specialty/ Emergency medicine for the past 8 years. Amy has a passion for our feline patients. In her "free time" she enjoys spending time at home with her husband Dale and their 2 year old bloodhound Charlotte.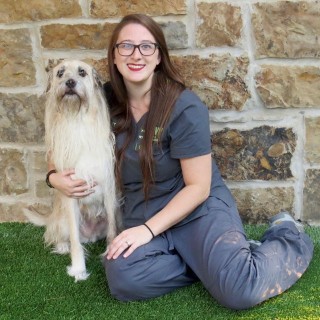 Emily Halliburton, LVT
Emily was born and raised in Conroe, now in the Woodlands. She graduated from Conroe High in 2009, and went to Lonestar Montgomery to get her core coursework completed. While deciding "what she wanted to be when she grew up", she got a job at a veterinary clinic. Emily started working in boarding and worked her way to VT assistant. She immediately fell in love with the veterinary field and the next year applied to LSC-Tomball continuing to work in the field while in school. Emily graduated in 2016 with Associates of Applied Science (Veterinary Technology). She is married with 4 fur-babies, including two dogs (Cowboy and Chesty), 1 cat (Leopold), and a hedgehog (Miss Piggy). In her spare time she enjoys reading and traveling/exploring new places with her husband.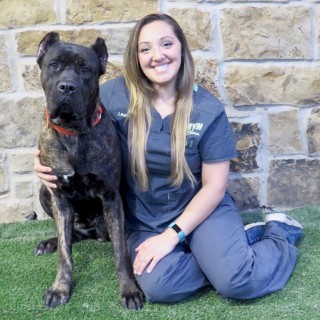 Lauren, CVA II
Lauren was always an animal lover, so of course veterinary medicine ran through her blood. Her adventure began in 2009, when she was working nights at a large animal hospital. After her first surgery, she knew she was hooked and wouldn't look back. She moved to small animal medicine in 2013. Working in wellness and emergency, eventually getting certified. She continues to make leaps and bounds and she is persistent to never stop learning. She truly enjoys being a nurse and lending a helping hand in any way she can. She is an avid bully lover and conoscere. When she's not working she spends her time with her family and her 3 dogs; Phoenix and Ronan that are American bully's and Kalypso the Cane Corso.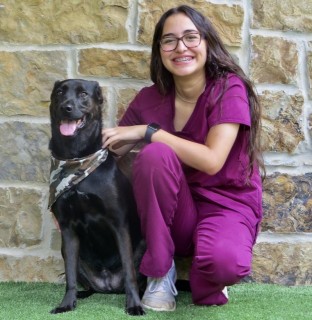 Torie Rutherford, Veterinary Assistant
Torie has always had a love for animals and has been apart of Magnolia FFA since the 7th grade where she is currently serving on their chapter officer team as their Treasurer. Along with this, she raises both market lambs and rabbits, is involved in their competition speaking teams and is on the Veterinary Science judging team.
Torie began at Magnolia Veterinary Hospital as a volunteer and joined our team about eight months later. She is currently in the process of getting her CVA (Certified Veterinary Assistant) and has one dog named Bella Onyx.
Cassy Holderrith, Reception
Cassy has worked with animals for 13 years. She is both an animal and a people person which makes her an essential member of our front desk team. When Cassy isn't at the hospital helping our clients and their pets, she is busy with her 3 amazing kids, her American Bully Channing, and 2 Bengal cats Seven and Ari.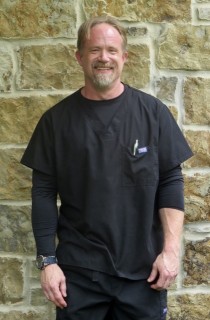 Mike Riggle,
Bio to follow